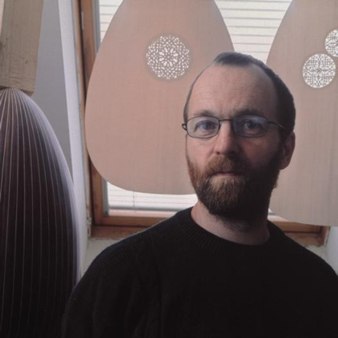 Dear Friends,
Included in the following is a carefully selected range of instruments which I am currently offering. This selection is the result of many years' experience in lute and guitar making, as well as the requests made by players of varying ability from beginners to professionals. All my instruments are historically accurate, although some alteration to detail may be made in order to accommodate contemporary lute or guitar-playing techniques. I shall be extending my range of instruments in the near future to include new models, historic guitars, etc.
Prospective customers should bear in mind that it is essential in every case to discuss certain details at a personal level in order to achieve the most satisfactory results, e. g. string length, pitch, tuning, type of strings, string spacing and so on. Original lutes were "made to measure" far more than any other type of instrument. If you are not quite sure which instrument to order, I can offer you advice on choosing the instrument most suited to the type of music and the style in which you will be playing.
Original string lengths and numbers of courses are given in the descriptions of the instruments, but it is possible to vary these within certain limits if so desired.
Yours
Jiri Cepelak